The Foundation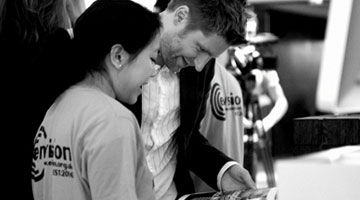 "Helping young people realise their dreams through the power of their creativity"
The Burberry Foundation is a philanthropic organisation dedicated to supporting young people, helping them to realise their full potential and thrive in the world they are inheriting. Through generous donations from Burberry employees and customers, the Foundation has inspired over 44,000 young people globally.
We've accomplished this by combining financial support with the enormous creativity, knowledge and dedication of Burberry employees.
Established in 2008, the Burberry Foundation is a registered charity in England and Wales (1123102).