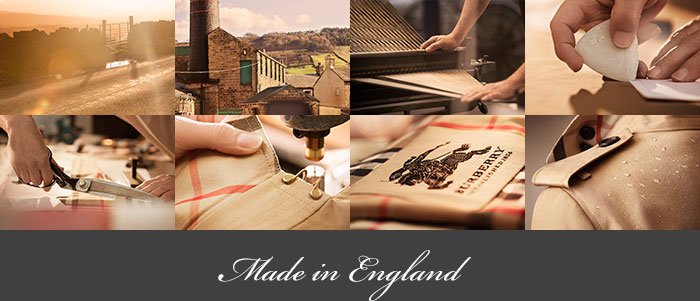 Beginning in June, Burberry will be further extending its global product offer to customers in Japan. The Burberry global collection, which includes our British-made Heritage trench coats and Scottish-woven cashmere scarves, will be available in our current and newly planned flagship stores as well as on Burberry.com.
The iconic Burberry trench coat was designed by Thomas Burberry more than 100 years ago. Made in England, and using traditional techniques handed down through generations, the trench coat is expertly crafted to protect against adverse weather conditions. The trench comprises over 100 parts with 80 individual steps invested in its construction and quality.
Inspired by the trench coat, Burberry's design and craftsmanship principles extend to our full global collection, including scarves, signature men's and women's accessories, runway collection and lifestyle fashion apparel.
Since 1856, Burberry has been a distinctively British brand with authentic craftsmanship, innovation and exploration at its core. We look forward to upholding those guiding principles and exciting our clients with inspiring products and the highest standards of service.